The next day of previous blog, Aug 5th. I visited Niyodo-river which I felt it seemd very good to go when I looked into the travel place options at the tourist information office.
At first, I felt the title of 'Miraccle clear river (奇跡の清流)' was overblown, but I felt it was true after visiting the actual place.
This time, I visited middle part and lower part of the river. Even there, it was very clear and clean. I am ipressed about that very much.
---
---
Probably this picture shows how clear the river was.
And if you watch this movie, you will understand the transparancy of the river.
The town I visited this day is 'Ino-town' (いの町) . This town was flourished as the town of paper.
I went to the Niyodo-river from Ino-town by bus. To be honest, I wanted to go to the Nakatsu valley (中津渓谷) which was located at the upper part of the river. However, it takes long time, so I came here, around Nagoya-chinka-bashi. (名越屋沈下橋) Chinka-bashi means the bridge which is designed to be underwater during the flood.
Sinc the water is really clean, I could see the fish from far away.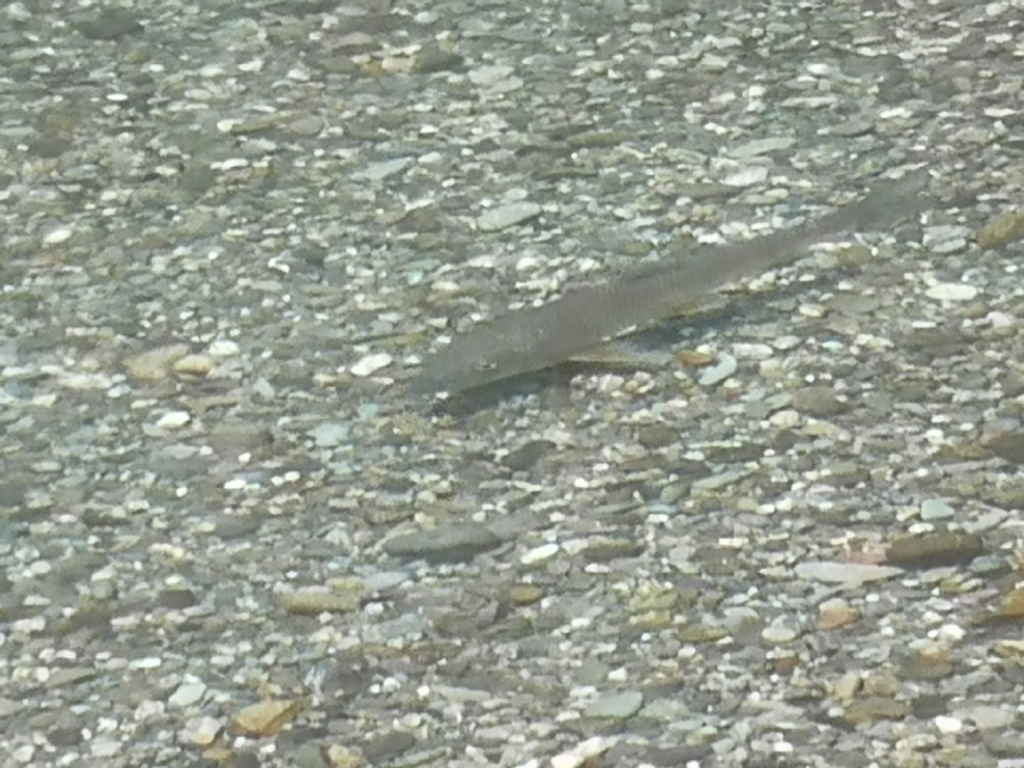 After playing as if I were a child, I went to ride on the houseboat, called Yakata-bune (屋形船).
I walked to the place I could take on the houseboat, but it was so far that I felt tired under the hot weather. However, it was worth to go.
This is another boat I passed each other.
The scenary around Niyodo river was really beautiful
I was suprised because there were almost no trash during the sightseeing. Probably people here have a common view to cherish the river, as the town of the paper. I was really impressed about that.
Net time, I would like to go to Nakatsu valley and enjoy the beautifullness of the place.
After this, I went back to the Ino-town by taxi.
Then, I walked around the town and looked at the historical building.
After seeing the town, I went back to the center of Kochi city, then went to the Hirome market (ひろめ市場)、then ate the dinner there.
I ate the seared bonito again because it is my favorite.
In addition to that, I ate 'Udon' noodle.
Finally, I went back to Haneda by airplane.
I strongly felt Kochi was very good place. I like it more after going there. Personally, it is the most favorite place in Japan, and want to go again.
Thank you for your usual support. Since I'm joining two ranking of the blog.
So please push the next button.
Push the next button, too.