During Wakayama trip, I went to Wakayama castle and beautifu garden, 'Nishinomaru garden'. I have already write about Wakayama castle, so in this article, I'll introduce the following garden, 'Nishinomaru garden' and 'Kousyou-an'.
After visiting Wakayama castle, I went to Nishinomaru-teien. At that time, there were beautiful autumun leaves and I enjoyed pretty much about the scenary.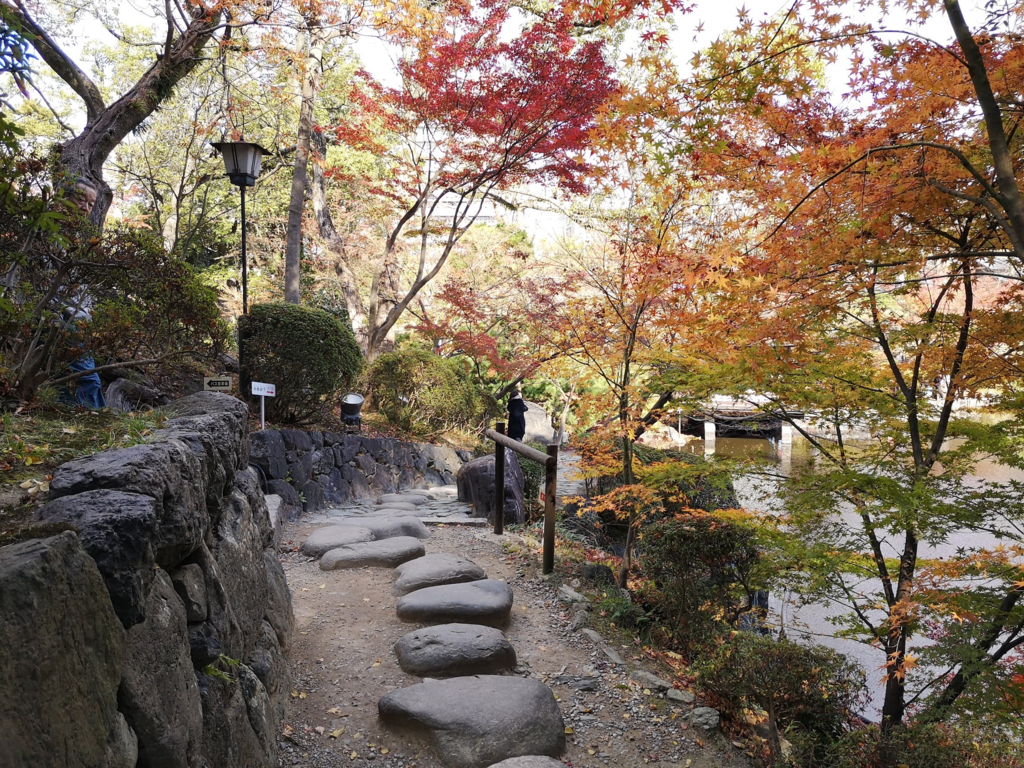 After walking in the garden, I stopped by the tea-ceremony room in the garden, 'Kousyou-an' and had a rest there.
After enjoying Japanese green tea and tasty Japanese confectionery, I continued to walk around the garden. It's really beautiful.
こちらもポチッと