After visiting my father's hospital, I went to the food festival at Nara park.
It was a long line at the booth of famous chef. I once thought it might be good to eat here, but the price was pretty high (1,800 yen), and there were no seat to sit down. So I gave up to eat here.
I'm afraid that event planner should make more seat for the guests.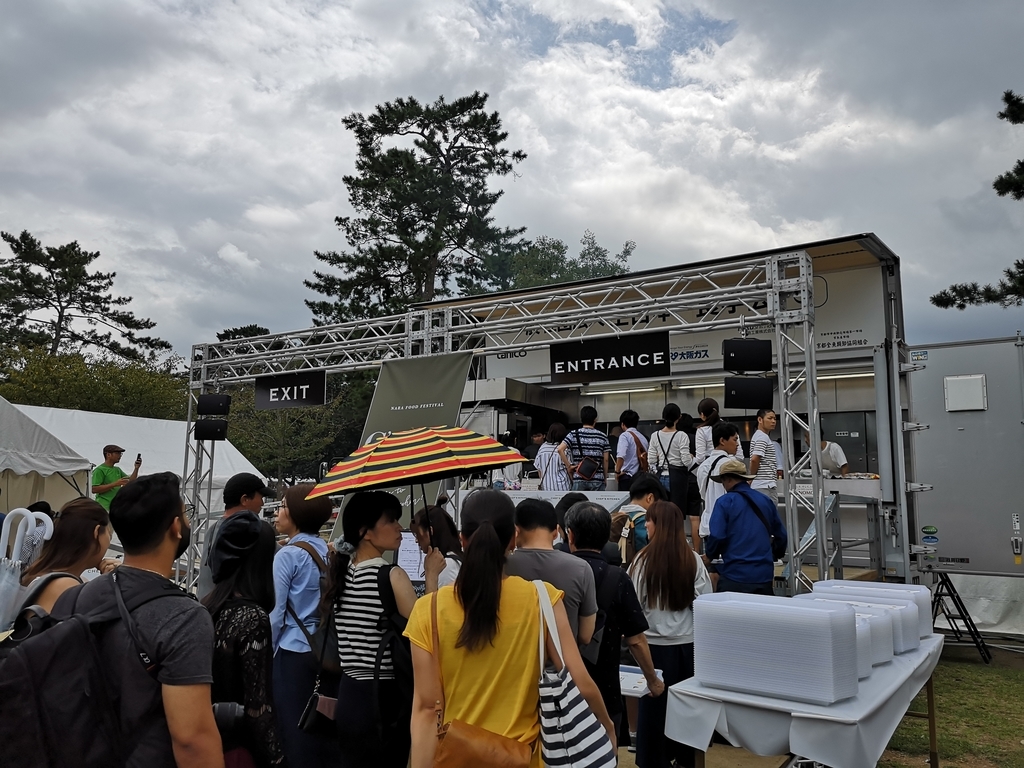 I walked around the event, but it seems not so much attraction for me. I left there and ate Nishin-soba (soba noodle in hot broth, topped with a salty-sweet dried herring) at the restaurant near Todaiji-temple (東大寺).
I could eat in the good mood comparing with eating expensive food while standing.
And on the way to my home, I ate soft serve ice cream, too. 350 yen.
Soft serve ice cream was 500 yen at the event place. 😄
---
The followings are just little extra pictures.
It's deer's picture.
5 storied pagoda at Koufuku-ji temple (興福寺).
This is the Tyuukonndou (中金堂) (It was under construction at the time. On October, the construction was finished)
Thank you for your usual support. Since I'm joining two ranking of the blog.
So please push the next button.
Push the next button, too.