This is the 2nd day of our Hokkaido trip. 1st picture is this day's highlight, Hitsujigaoka Observatory and William Smith Clark's statue.
William Smith Clark is very famous in Japan. Most of Japanese knows his word, 'Boys be ambitious'.
This day, we were a little tired because of the 1st day's long walk, so we didn't get up so early. Anyway, we went toward Hitsujigaoka Observatory first.
Sheep was acting slowly and eating grasses.
The scenery and buildings were good to see.
This morning we didn't eat breakfast, so we entered the restaurant soon after opened at 10:30. We ate Japanese mutton and vegetable dish (In Japanese, called 'Genghis Khan'. )
They were very delicious. After eating, we talked where to go and went toward Maruyama Park then.
There is a good atmosphere because of beautiful autumn leaves and good weather.
After arriving at Maruyama Park, we went toward Hokkaido shrine.
Around this season, Japan has a festival to celebrate children's growth. We called it as '7-5-3 (Shiti go san)' The festival is for boys aged three and five, and girls aged three and seven.
Then we went to 'Shiroi-Koibito Park'. When translating directly, 'white-lovers park'. You may know Japanese snack '白い恋人(Shiroi-Koibito)' in Japan, I think.
Factory tour was under renovation, only video and panel were there. (Instead, it was free at that time.)
And this period was near Halloween. So, costume competition was held there.
We don't have a child, but if we have a child, the child were very pleased to visit the park, we talked. Then we went toward the Sapporo beer museum.
There were historical items about Japanese Sapporo beer. Interesting.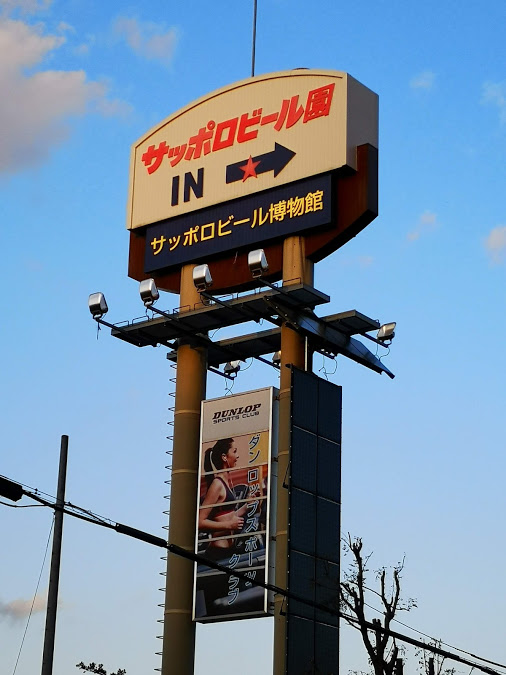 After seeing around the museum, we enjoyed the beer. The beer was reproduction version of pioneering beer made a long time ago.
Since it became pretty late, we returned to Sapporo station.
We ate Sappro ramen again, but to be honest, it was not very good. We should have go to Ramen Republic, we thought. Then we got our baggage at the hotel and went toward the airport.
Although It was a usual bullet trip and pretty busy, we enjoyed it enough.
Hokkaido has plenty of places to go, so next time we'd like to go around Asahikawa and Furano.